The site has had a few kindly comments about the books it has been featuring. No excerpt this time but a book I have been reading is Erin Pizzey's 'This Way To The Revolution' .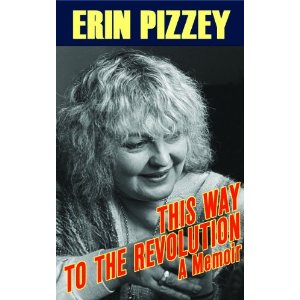 A key part for me is how the "Women's Movement", despite the fact she set up the first refuge, have tried to disown her, discredit her and carry out all sorts of other unpleasantness - because she would not play along with all the men are bxstards line and all women are angels line.
The fact that Refuge do not even acknowledgeher existence speaks volumes about them and every day they refuse to acknowledge her is another day they are discredited. It is also worth noting (and I looked) that the Guardian and feminists and bloggers said nothing on the book - effectively no platforming her. How the sisterhood hate sisters they disagree with - she is the 'disappeared' from the feminist lexicon.
The other part is that without her, there would be no organisations supporting male victims of domestic abuse - No ManKind Initiative (who she is a honorary patron of), no Abused Men in Scotland, no Dyn Project etc and certainly no refuges/safe houses for men - though there is precious little which she still campaigns about. She has stuck at this issue and made it possible for them to exist and made it possible for support and recognition, however little and however grudging, for male victims of domestic abuse to exist.
Posted by Skimmington
One last note - this always brings a smile especially as it was such a great riposte to David Cameron for his tawdry comments on Father's Day last year.