Today, is a great day. It is of course International Men's Day - celebrating men and boys and campaigning to help men live longer, healthier and happier lives - and tackling discrimination is a key part of this.
Every November,  there are  a number of events that not only celebrate the contribution that men and boys make to society but also raise areas where they face disadvantage. This includes Movember,
the national men and boys conference and also International Men's Day on Monday. Momentum for these events continues to grow with the latter being celebrated and highlighted by groups of women and men across the UK.
As the article by Glen Poole (UK co-ordinator) on the IMD UK website shows not only is there now a UK steering committee, there are organisations up and down the UK now using this weekend or today to support men and boys across the UK. Two years there was a few students, now 14 organisations are behind it.
The ambition has to be treble that next year and if a company can get behind it (like Gillette  and HP sauce amongst others have do so brilliantly with Movember) then it will go places.
And a key part is not just celebrating men and boys but breaking down the barriers they face. The committee have published a press release  (Download)  highlighting the top ten issues that men and boys face in the UK. The top three are not surprisingly male suicide, equality for fathers and mothers and ending violence against men and boys.
It will be interesting by the end of today whether the mainstream media has covered International Men's Day at all - or are they still ignoring this landmark, unlike International Women's Day which garners acres of coverage.
Let's all celebrate today!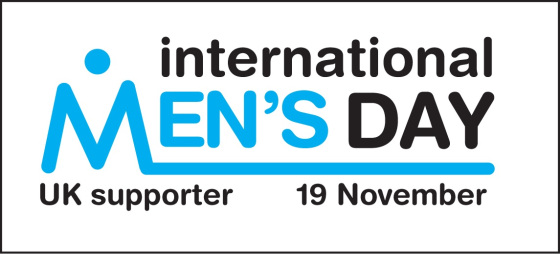 Posted by Skimmington